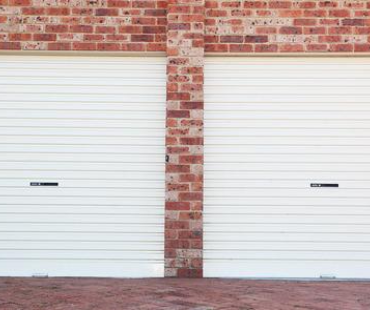 A commonly asked question we receive from customers is: What are the benefits for Roller Door seals fitted to the outside lintel versus fit to door? We'll aim to answer this question here.
Now there's no doubt that the Sectional Overhead Door is the most popular door in Australia today but there are still a lot of Roller Doors out there providing a purpose and function for both residential and commercial garages & sheds.
The biggest issue we see with Roller Doors are gaps at the top of the door, letting in wind – creating rattling and bringing in dust, debris and birds through the gaps and entering your garage space.
You can solve this issue with Cleverseal and here are the two options for you -
Fit to Door
Fitting to the door is the more aesthetically pleasing option i.e. it looks better!
The seal is fitted onto the door itself from the inside and the bristle brush nests within the door as the door opens, concealing it from view.
https://cleverseal.com/roller-fit-to-door-seals/
Fit to Lintel
Fitted up under the top of the doorway from the outside, this seal is exposed and has constant contact with outside surface of door during full open and closing cycles of door.
https://cleverseal.com/roller-fit-to-lintel-seals/
Both options do the job, but it may depend on your gap size as to which option will work for your situation.
We hold a variety of bristle brush lengths for Roller Door seals available in -30mm/40mm/50mm/60mm/75mm/100mm/125mm/150mm/175mm & 200m. However the maximum recommended bristle brush length for a Fit to Door Roller seal is 60mm.
So we've got you covered for your home garage or your commercial premises. We can seal it and
the system works!
Here's a review from Earle Wright a Dairy Farmer who was getting birds in his garage:
Purchased and DIY installed top roller seals for garage for bird proofing.
Fantastic product. No longer getting birds entering my garage and pooing on my motorbike! Thanks so much.
See for yourself at https://cleverseal.com/