How can installing a Cleverseal Garage Door Sealing System help you when the winter power bills start to skyrocket?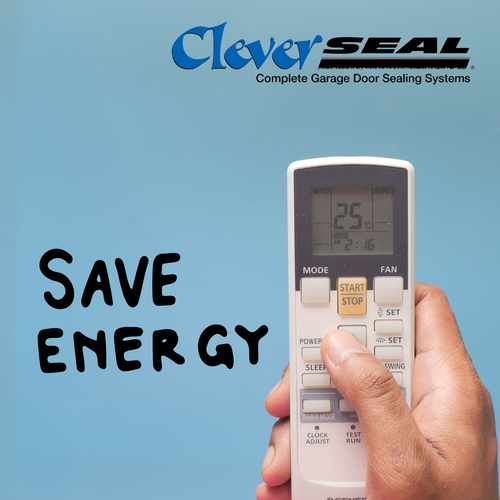 It's this time of year that the winter chills really start to hit, and our power bills start to skyrocket! 
How can installing a Cleverseal Garage Door Sealing System help you? 
Cleverseal is an energy saving solution for your garage, to make sure you can do every little bit to keep your home cosy warm and dry this winter.
Noticing icy cold winds coming through your garage door? Or is your garage door making an annoying rattle noise in the wind? Quick and easy to install, Cleverseal Garage Door Seals provide an outstanding cost-effective solution for sealing gaps on your garage door by reducing air movement, keeping icy winter draughts and weather out, and warm cosy air in!
Dedicated to providing superior quality garage door seals, with a complete range for all types of new and existing garage doors, we can help keep out dust, draughts and pests from around the garage door.
By sealing with a Cleverseal Garage Door Sealing System made up of robust aluminium carriers and nylon bristle brush filaments that mold to surfaces, filling in gaps, you will have a quality product you can count on for years to come.
Established in 2007, Cleverseal is the leading garage door sealing company in Australia.
Cleverseal Sectional Top and Side Seals (https://cleverseal.com/collections/top-and-side-seals)
are a perfect solution to instantly keep leaves and pests out of the garage, along with stopping rain water entering through gaps around the garage door and will provide continued results for years to come.
Sealing the gaps between the garage door and frame is a highly effective way to help draught proof homes. It can help reduce heating and cooling costs, as well as making the home a more comfortable place to live.
Our commitment to providing our customers with a truly exceptional customer service experience, from purchasing Cleverseal products from the comfort of your home, to our after sales support, we strive to deliver a shopping experience unlike any other.
To see how Cleverseal works to seal out winds have a look at these links to our YouTube channel.
https://www.youtube.com/watch?v=UPddmYUxdTg
The original and the best garage door seals. When you buy Cleverseal you are purchasing high quality products you can count on. Let us help you today!
1300 887 438
info@cleverseal.com